Scramblers Scholarship
CONGRATULATIONS KATIE SCHOEN ON RECEIVING THE 2ND ANNUAL SCRAMBLERS SCHOLARSHIP 2019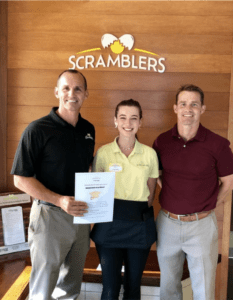 KATIE IS ATTENDING OHIO STATE IN THE FALL.  SHE HAS BEEN WITH OUR SCRAMBLERS FAMILY SINCE 2018.
Scramblers/City Egg is proud to announce the  recipient to receive the 2nd annual $1,000 scholarship.   Nine very qualified employees applied and it was a difficult decision.  All of the candidates wrote impressive and sincere entries and were all very deserving.  We feel lucky and proud to have such ambitious, dedicated and talented employees and thank you all for applying.   
We are proud to announce the winner is:
KATIE SCHOEN
Katie has worked many positions in our Central Avenue restaurant over her two years with us and she will be attending Ohio State University in the fall.  We wish you the best of luck in your education and future!!  
Scramblers opens in Brookfield, WI!
Scramblers is proud to announce the Grand Opening of its second restaurant in Wisconsin on September 9th 2019. The newest Scramblers store is located at 12455 W Capitol Dr, Unit C, Brookfield, WI 53005. Come see our new mezzanine and have some of your breakfast favorites! In addition to Wisconsin, you can also find more Scramblers locations in Ohio and Michigan.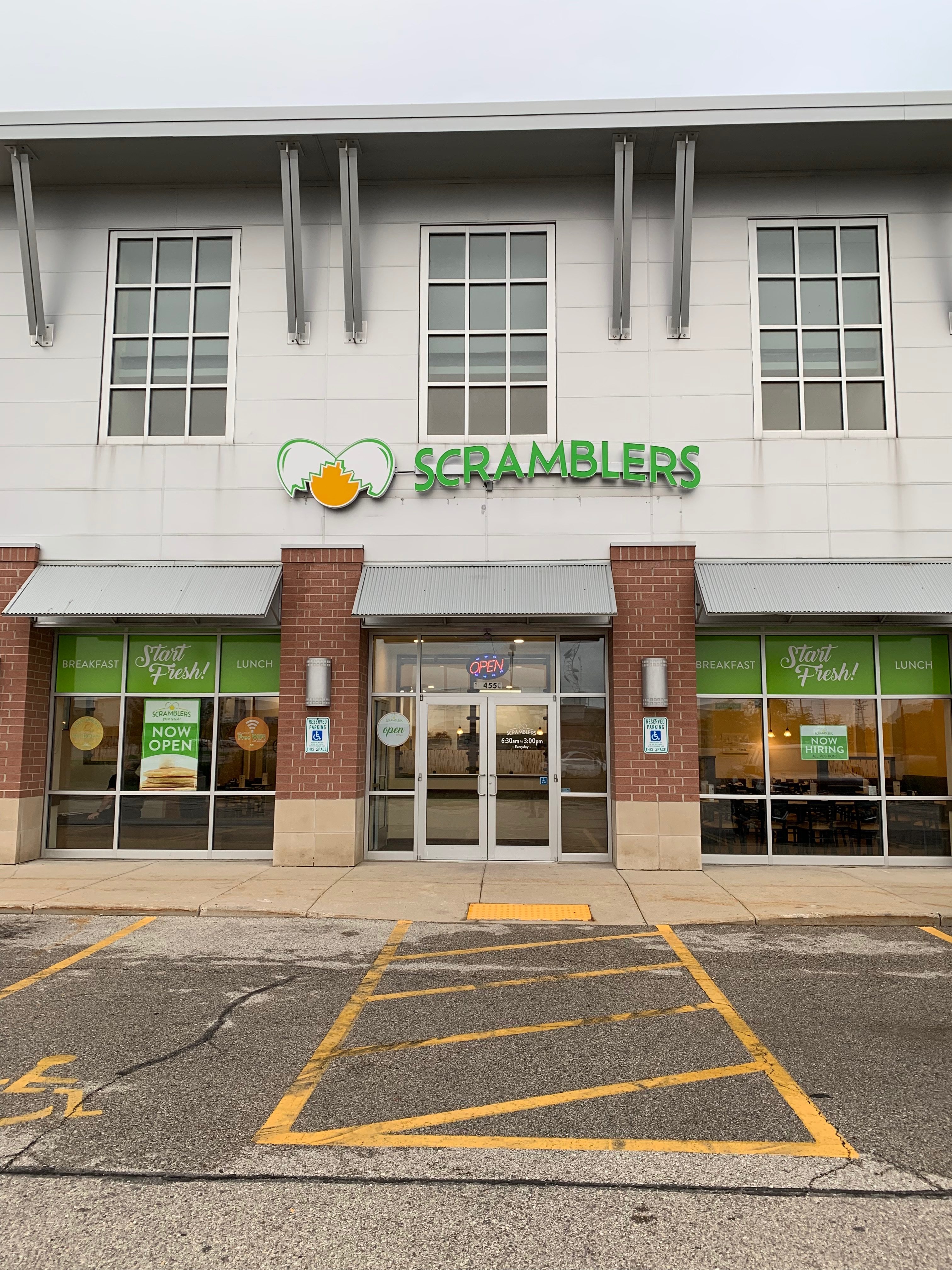 Scramblers getting recognized
Scramblers is proud to announce that we've been named a 2019 Top Workplace by The Blade!  This is the second year in a row that Scramblers has received this achievement and we are thrilled to have received this honor.  A big thank you to all of our valued and dedicated employees who helped make this happen.