Don't see your location available for online ordering yet?
No worries! All locations will soon have this ability,
check back to order from your favorite location!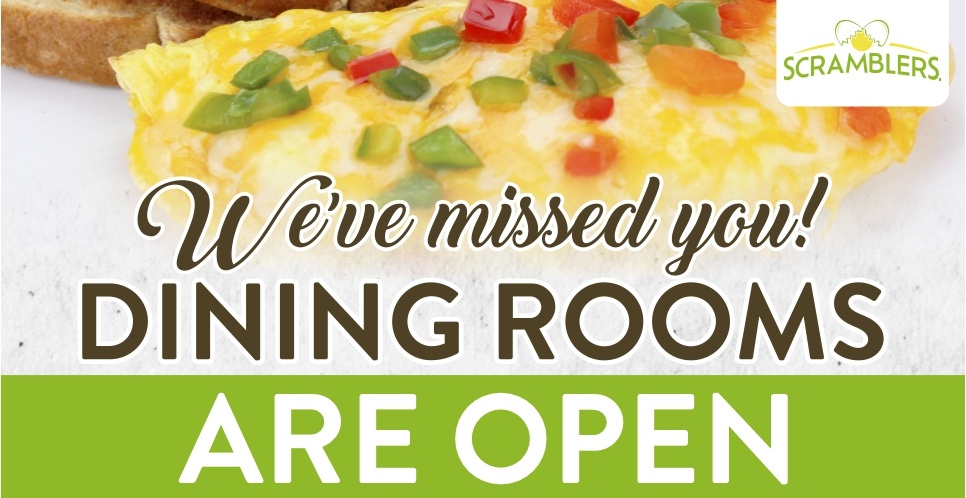 Most of your beloved Scramblers are back and are able to offer your favorite breakfast for pickup or delivery! Though most Scramblers are back open there are a few that are still in the process of preparing to open back up. Please click the button below for more specifics about each store.
Looking to have your breakfast with a view? Select locations are offering patio seating today! Time for you to get the service you love!